Used Dodge Grand Caravan for Sale Alberta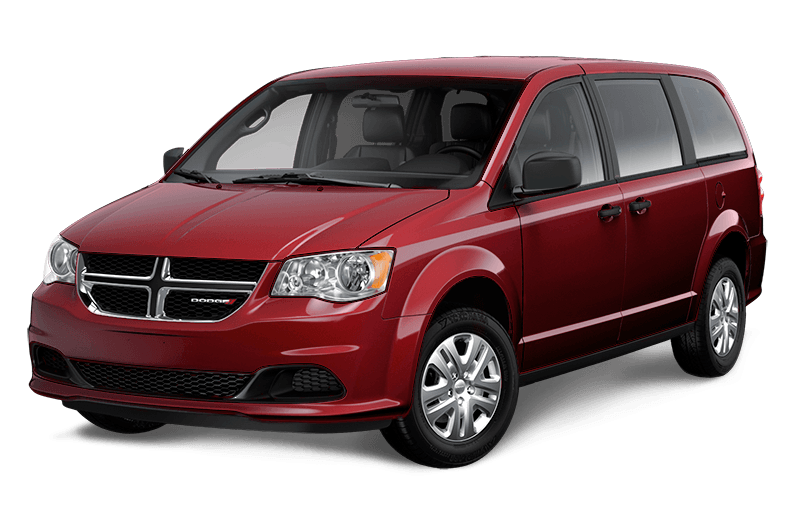 When you're in the market for a new minivan, the range of choices can be a little intimidating. But one model stands above the rest, combining safety, comfort, and unbeatable lifetime value: the Dodge Grand Caravan. As Canada's best-selling, most awarded minivan for over 30 years, thousands of drivers just like you have made the choice to get behind the wheel of the Dodge Grand Caravan. There's no better choice in the minivan segment to carry any combination of up to 7 passengers and cargo efficiently and comfortably. In southern Alberta, the Lethbridge Dodge team has what it takes to help walk you through the purchasing process and help you drive home in a used Dodge Grand Caravan for less! You already know that the Dodge Grand Caravan is the right choice, so take the next step with us, and you're sure to have a sales experience to remember. But enough about that – just click or tap to unlock the Lethbridge Dodge online inventory, where you'll find your next used Dodge Grand Caravan for sale in Alberta!
It's right there in the name – Lethbridge Dodge understands what makes the Dodge Grand Caravan such a compelling choice. In fact, over 95% of our new and used minivans are Grand Caravans – no other model even comes close for drivers in Alberta and beyond. So you can be assured that when it comes to used Dodge Grand Caravans, you'll have a truly competitive selection to choose from. But at Lethbridge Dodge, our Grand Caravan inventory isn't just wide – it's also deeply contemporary, with nearly all of our selections drawn from 2011 and newer. Why compromise on features, mileage, or savings at another dealership when Lethbridge Dodge has today's most award-winning minivans waiting for you right now? Now is the time to start browsing – find the used Dodge Grand Caravan for you today!
But we don't just strive to provide a deep, affordable inventory to customers in Alberta and beyond – over the years, the Lethbridge Dodge team has perfected the art of making every customer interaction as welcoming and pressure-free as possible. We know that it can be difficult to find the time to schedule an appointment or walk-in, and helping satisfied customers make informed choices is the best way to use every minute of each visit. Because browsing, taking a test drive, applying for financing, signing, and driving home are still only a fraction of the ownership experience, we want to set you up for success no matter what. It starts in our electronic inventory system, where you can find more than just basic specs – we keep full galleries of each vehicle, and full details of all option packages are just a click away!
And as far as scheduling goes, Lethbridge Dodge is ready to meet you whenever is most convenient – a full 6 days a week, Monday through Saturday. And that's true whether you're looking for sales, service, finance, or parts! Although other departments keep slightly different hours, you can get in touch with the sales team anytime on Monday through Friday, 8 AM to 6 PM, and Saturdays from 9 to 5. And if you have any questions for us during off-hours, that's no problem – simply leave a message by phone or on our website. Each vehicle has its own contact form. It's just that simple!
Lethbridge Dodge – Our Team Makes the Difference
Inventory is crucial to helping get customers into the dealership, but what has really cemented Lethbridge Dodge as a well-regarded Alberta auto sales destination is the skill and courtesy of our team. With years of combined experience, we know what it takes to create not just an acceptable visit, but customer interactions that are truly exceptional. When you're ready to make the move and start shopping for a used Dodge Grand Caravan for sale in Alberta, choose Lethbridge Dodge – you'll be glad you did!
Your Premier Source for the Used Dodge Grand Caravan for Sale in Alberta
What has made the Dodge Grand Caravan such a Canadian success story? Visit Lethbridge Dodge, get behind the wheel of the country's best-selling minivan, and find out for yourself. When it comes to used Dodge Grand Caravans – indeed, every used vehicle we sell – Lethbridge Dodge only accepts trade-ins that meet a rigorous set of criteria for condition, vehicle history, and years of lifetime value. But although you can't beat our selection of the Dodge Grand Caravan, that's not the only game in town – so if you're also in the market for any other vehicle type, they're easy to find after you click or tap!
Six Days of Sales Availability – Maximum Convenience for You
Setting our customers up for success begins with great selection, but what's most important is being there when the community needs us most. And whether this is your first minivan – even your first vehicle – or your fourth, Lethbridge Dodge can meet you whenever fits you best, six days a week, Monday through Saturday. We welcome appointments and walk-ins, so don't hesitate to get in touch!
Fully-Stocked Parts and Service Centers to Keep You on the Road
At Lethbridge Dodge, we know that buying a used minivan can be a rewarding, no-pressure experience – in fact, it can even be a little fun. We believe the same can be true for owning your used Dodge Grand Caravan. Because even the highest-quality vehicles need regular maintenance, tune-ups, inspection, and the occasional repair, Lethbridge Dodge operates parts and service centers to give you a true one-stop shopping experience. Why look elsewhere when Lethbridge Dodge has it all?
What about the other pre-owned Dodge models ?