Used Dodge Journey for Sale Alberta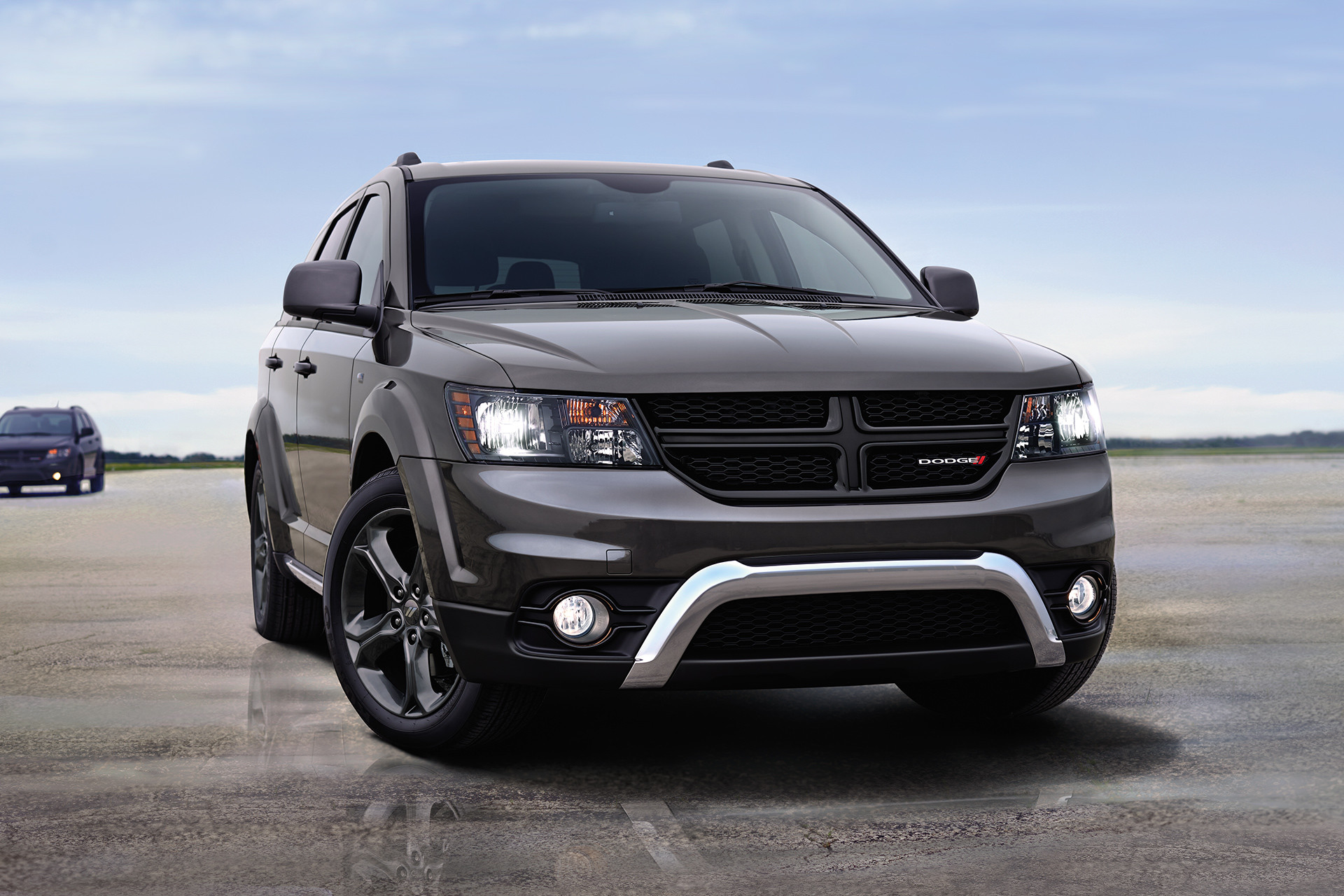 Should you be interested in finding a dealership experience that goes above and beyond the call and offer you the refined, personalized service that puts you into the driver's seat of the right vehicle at the right price – you've come to the right place with Lethbridge Dodge. Our team of dedicated professionals are here to ensure that you discover the best options on our lot and get back to the heart of what makes driving a great experience. Check out our selection of used Dodge Journey for sale in Alberta's favourite dealership – Lethbridge Dodge.
We're here to make certain that you have a great time while you review the models on our lot and test drive those with standout features that match your personal needs for the adventures ahead. Be sure to spend some time with our team and review our departments that will help keep you on the road for years and years ahead. This is the commitment you can expect when you work with a professional dealership that wants to earn your business each and every time you need us. No hassles and the results that you deserve await you at Lethbridge Dodge.
The Used Dodge Journey for Sale in Alberta that You Deserve
We are proud to only carry the best kept and most impressive used Dodge Journey models on our lot. This means that when you check out what we have to offer that you will only be presented with Dodge Journey models that have been meticulously examined. Join us today and enjoy the benefits of a modern dealership ready to assist you in discovering what makes the Dodge Journey the perfect option for you. Speaking of which – what is it about the Dodge Journey that has caught your attention? Is it the fact that you can find models with either the effective I-4 engine or the award-winning 3.6-Litre Pentastar V6? Does it add anything to say that there are options for both 5- and 7-passenger seating space? How about the convenience of finding a Dodge Journey with a FWD or AWD drive train?
Whatever your answer. Whatever your need. You'll have the opportunities and the impressive experience awaiting you at Lethbridge Dodge. We can't wait to help you get back on the road with the best used Dodge Journey for sale in Alberta to match your expectations and your needs. Drive one home today or order one from us online and we'll deliver it right to your door! It's that easy! Let's get you the results that put you into the driver's seat of your next favourite vehicle – today!
Impressive Features on the Modern Dodge Journey
Whether you're the sort that likes to focus on amenities like best-in-class storage systems, or you want to know that you have technological backing of hands-free communication with Bluetooth® streaming audio and a Rear-Seat Video Group with 9-inch screen to entertain everyone in the spacious 2nd- and 3rd-rows. This ensures you and your passengers will have comfort and the enjoyable experience that you know you deserve on a modern vehicle. Join us today to discover the used Dodge Journey for sale in Alberta that you've been looking for – at Lethbridge Dodge!
Incredible Options to Make Life Better
While Bluetooth and rear-seat video group options are great, it's also good to know that you can find used Dodge Journey models with safety and convenience features that include navigation and back-up camera. Further than that, the Dodge Journey is available with Park-Sense rear park assist and automatic temperature control to improve every trip in Alberta. Let's make your time with us as effective as possible – just reach out to us today.
Efficiency That Makes Driving in Alberta Great
You'll find that whether you choose the I-4 or the V6 engine-equipped Dodge Journey that there will be a lot of opportunities to get our and explore with the efficiency modern drivers should appreciate. With fuel economy, as efficient as 9.2 L/100 km (31 mpg) highway, the Dodge Journey delivers excellent real-world fuel economy. Add to this the fact that the I-4 engine provides an impressive 173 horsepower, while the V6 gets you moving with 283 horsepower. Lots to consider – and lots of opportunities with a used Dodge Journey for sale in Alberta!
Over a decade providing superior service to our customers
Highest guaranteed trade-in value in Southern Alberta
Experience the #1 dealership in Lethbridge
Full service dealership with Finance, Service, Parts, and Body Shop Departments
A standard feature across all the modern Dodge Journey models, the Electronic Stability Control (ESC) is sure to impress as well as offer added confidence while driving on low-traction surfaces. ESC enhances directional control and stability of the vehicle in various driving conditions and is activated when the steering wheel angle differs from the vehicle's direction. The system automatically responds by reducing throttle input and/or selectively deploying the appropriate brakes in order to help counteract the understeer or oversteer condition. Find models in Alberta today!
Superior Service to Meet Your Needs at Lethbridge Dodge
When you think of a modern dealership what do you imagine? Is it a dealership that has the facilities you deserve to find the right vehicle and keep you driving it for years to come? Does it have experts on-site that offer small-town honesty backed by the professional expertise that will make your time with us feel well-spent and effective? How about a dealership that has the resources to offer you the best prices and a superior experience that stands out each and every time you come to us?
What about the chance to purchase your vehicle online and have it delivered right to your door? All of this and more is what you should expect to find when you work with the team at Lethbridge Dodge. Stop by our store at 2324 5th Avenue North, in Lethbridge, Alberta. We look forward to being your gateway to a great dealership experience. Let us get to work for you today!
What about the other pre-owned Dodge models ?